Honda Accord: The Midsize Sedan Benchmark, Revamped
Widely lauded by critics and consumers alike, the Honda Accord has historically set the standard for midsize sedans. The Accord's reputation for reliability, comfort, and overall quality often precede it. Honda has brought even more to the table with a ground-up refresh of its flagship sedan. With sophisticated styling, inspiring performance, and a well-appointed interior, the Accord stands out among competitors.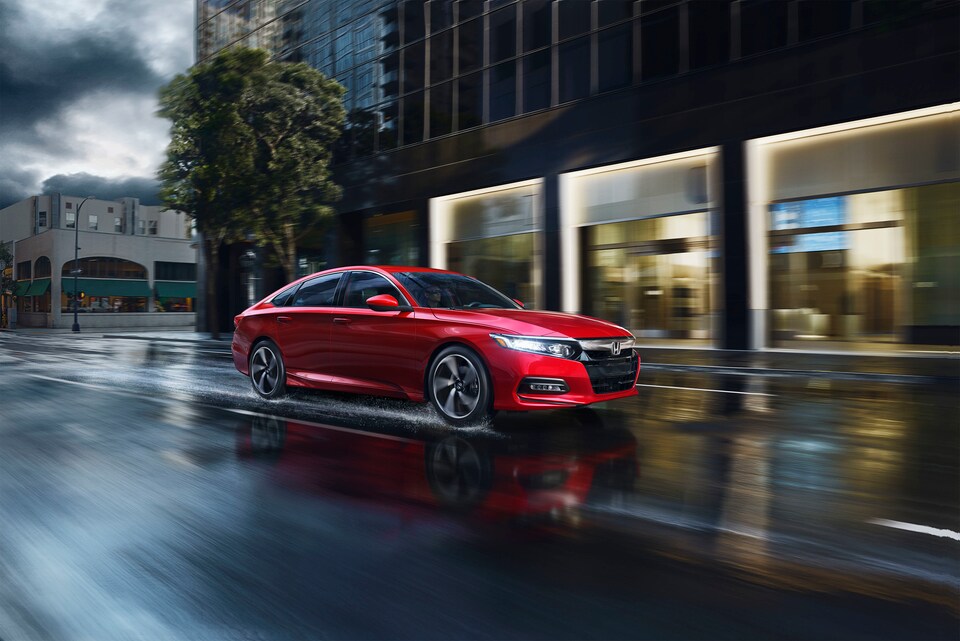 What's New in the Updated Accord?
The most obvious update for the Accord is styling. The new model has a completely redesigned exterior with LED headlights, angular lines, a prominent grille, and a coupe-like profile. A wide range of colors help the sedan's best angles shine, while varying wheel options help it achieve an athletic stance.