Phenomenal Parts Center at Honda of Abilene for All of Your Part & Accessory Needs!
Welcome to our virtual parts department, here at Honda of Abilene! If you are in need of any automotive parts, components or accessories in the Abilene, Sweetwater, Midland, Odessa or San Angelo areas of Texas, it is definitely in your best interest to explore all that our outstanding parts center has to offer at our dealership. Here, you can find any and all of the parts you may require, and we can guarantee that we only carry genuine Honda parts of the highest quality that come directly from the manufacturer! Why find your parts anywhere else?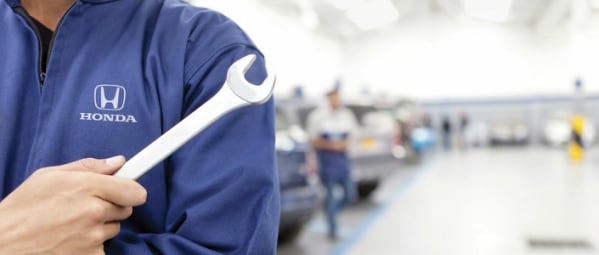 Genuine & Original Parts
For your Honda, there are no better parts to use than original and genuine Honda parts, as they were specifically designed for your type of vehicle- this is something that off-brand part dealers simply cannot truthfully say. The parts you can find at our dealership are the same parts that your Honda was built with when it was originally manufactured, so you know you can count on these to serve you well. The overall safety, performance and durability of your automobile could be compromised with a non-specific generic part, which can cause bigger and more expensive issues down the road for you and your wallet!
Whatever do-it-yourself auto project or repairs you may be tackling, Honda of Abilene can help you complete it with ease. Our parts department is stocked with a wide range of the latest tires, cabin air filters, batteries, engine and transmission components, motor oil, brakes and suspension components among many others!
Drivers in Abilene, Sweetwater, Midland, Odessa and San Angelo TX are invited to stop by our dealership and check out our parts department at 1399 S Danville Dr inAbilene. And if more extensive repairs and replacements are needed than you feel comfortable doing yourself, leave it to our expert Honda technicians in our advanced service center to get the job done!